PCB Capability
layers: 2~24layers?HDI (3+N+3)
Final board thickness: 0.20mm~3.5mm (0.008"~0.138")
Line / space: 75um/75um (3mil/3mil)
Min hole size: drill 0.2mm (8mil), Laser drill: 0.1mm (4mil)
Surface treatment:
HASL, Immersion Gold, Immersion Tin,
Immersion Silver, Gold plating, OSP, Lead free HAL
Market Distribution in year 2011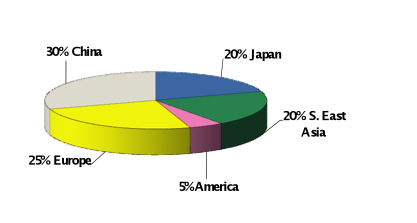 Tricom's main business is Japan market. 80% of orders are from Japanese customer, but distribute to different areas.
Product Type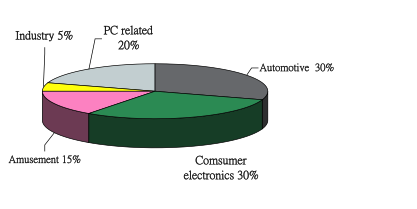 Automotive products and Consumer products total shares 60% of all products type. For automotive products, we have meter, wind wipe, electric window, car keys, car audio and ect. For consumer products, LCD TV, camera, audio and etc.

Layer Distribution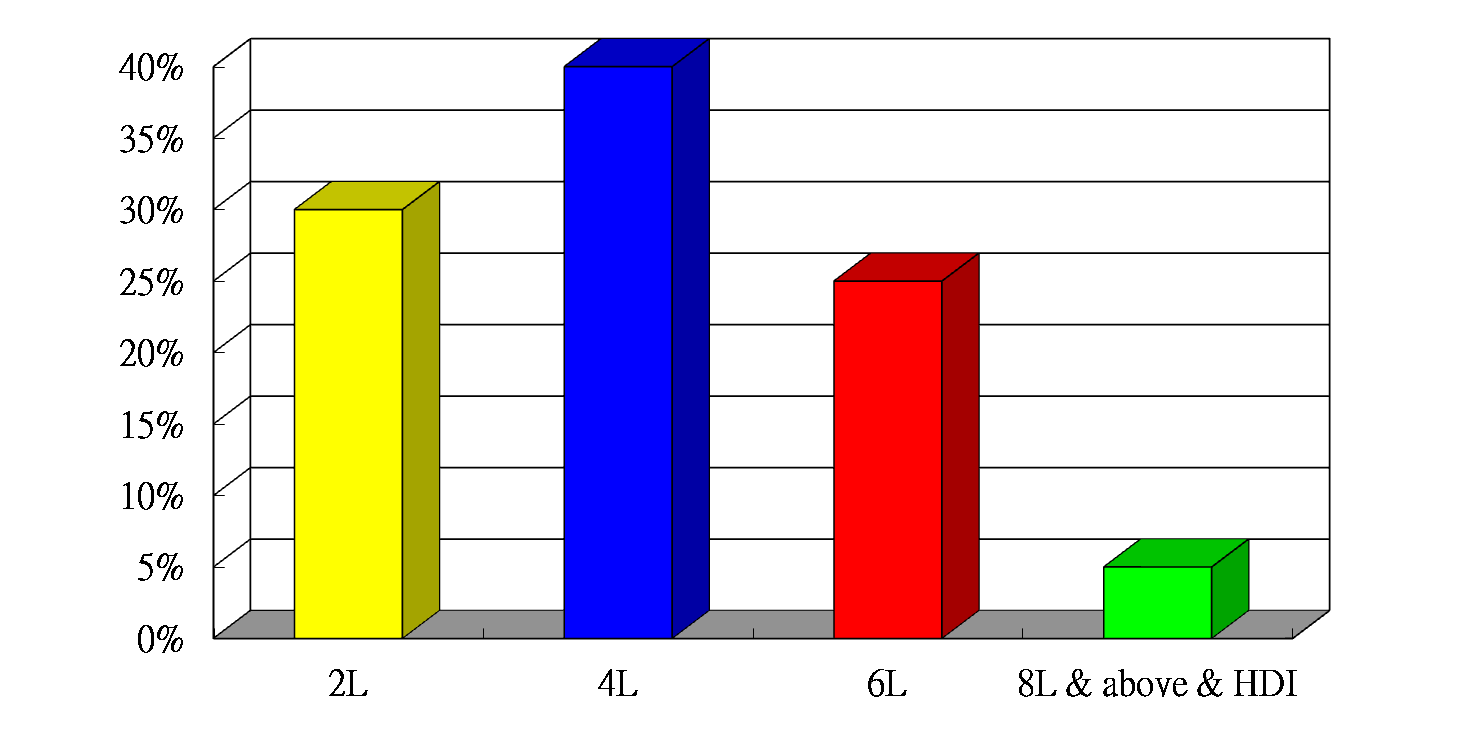 In 2011, average order area per month is 200,000ft2 . For 4L, we did around 80,000ft2
per month. Also, we did HDI around 4,000ft2 per month.
Physical Inspection
Originate:
To respond Japanese customer stipulate PCB incoming quality control, in order to reduce customer's cost, Tricom set up a PCB physical inspection team to provide comprehensive service.
Member:
Three main inspectors who have more than 6 years PCB experience.
Work content:
1. In process sorting
2. Dispatch sorting
3. PCB rework